Home &gt Interview Thank You Letters &gt Interview Follow Up Email Tips
Tips for Your Interview
Follow Up Email
An interview follow up email is becoming more and more acceptable, as so many business communications have become electronic and formal letter writing is in decline.
Advantages of Sending An Interview Thank You Email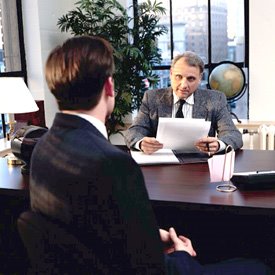 You can prepare your message in advance, then tweak it and send it out immediately after your interview. This will help to demonstrate how much you want the job!
You can send a quick email thank you and follow up with a formal thank you letter by mail.
You can let an interviewer know early that you are very interested in the job, and why.
If your interview was by telephone or video conference, a mailed letter could take a long time to reach your interviewer
And ... you will stand out when compared with other candidates who fail to send a thank you note at all!
Who Needs An Interview Follow Up Email?
To make the best impression, you should thank everyone who interviewed you.
Prepare for your interview by asking who you will be meeting and what their roles are, so you have their names ready for your thank you emails.
It's also good practice to ask your interviewers for their business cards ... and these will provide you with the email addresses that you need.
Look to tailor your emails to each person that interviews you, rather than sending the same 'blanket' message to all.
The only exception to the 'one message per person' rule, is where you are faced with a panel interview (more than 3 interviewers in one room). In these cases, one email to the person who leads the meeting, thanking him and his team will be appropriate.
What To Say In Your Thank You Email
Think of your Thank You Email as a 'sales' letter.
Your post interview thank you message is your chance to remind your interviewer of your strengths as a candidate.
You could remind your interviewer why your capabilities are a good match for the position, or, you could provide some supporting information about a question you were asked in the interview.
You can also ask a follow up question, but don't phrase it as something you forgot to ask! Better to say 'I would like to know more about ...'
Ready to Send? Check and Check Again!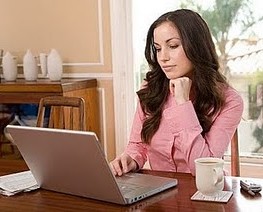 Proofread your message carefully
before sending
ALWAYS take time to read through your thank you email carefully, before you hit the send button. You will need to focus on spelling and grammar, not just the content of the message itself.
If your spelling is not good, ask a trusted friend or family member to proof read your message for you ... your new job might depend on it!
Sample Thank You Email Messages
Still not sure what to say or how to strike the right tone? Here's a sample interview thank you email ready for you to copy and paste into your own message.
And, if you're still at the earliest stage of your job search and want more pay, better benefits and a better standard of living, here's where you can learn how to excel at job interviews and land your dream job today!
Best of luck with your job search!!