Home &gt Thank You Prayer
A Thank You Prayer
Here's a thank you prayer that's a lovely way to say Thank You God. While the words of the prayer are simple and modern, they are powerful and meaningful too. I think this is a wonderful prayer of thanks ... perfect for a quiet moment of reflection yet equally well suited to group worship.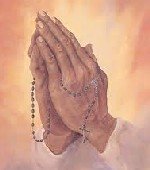 We thank you God for the mystery of your presence here with us.
We thank you for the mystery of ourselves.
We thank you for you sense of compassion.
We thank you for the things of this world.
We thank you for your sense of humour.
We thank you for being you, and for making us - us,
unique as you are unique,
mysterious as you are mysterious,
loving and caring as you are loving and caring.
Teach us Lord to use the gifts you have given us.
Teach us to share the with one another.
Give us grace to use our gifts
to bring healing to the world.
Amen
More thank you prayers
If you're looking for more ways to say Thank You Lord, the Psalms are a wonderful source of inspiration, with simply beautiful words of inspiration that are just as relevant today as the day when they were written down.
Psalm 105 1-4
O give thanks unto the Lord; Call upon His name; make known his deeds among the people.
Sing unto Him; Sing psalms unto Him; talk ye of all his wondrous works.
Glory ye in his Holy name; let the heart of them rejoice that seek the Lord.
Seek the Lord and His strength; Seek His face evermore.
Find more ways to say Thank You God for everything here