Free Thank You Note Examples
Looking for inspiring thank you note examples? Well, you're in good company.
Every day more people are discovering the benefits of writing thank you notes, whether it be a few well-chosen words in a business thank you card, or something more personal to loved ones.
I'm lucky! My Mum taught me to write notes thanking people for everything, but, I also know lots of people who struggle to get the right words and tone to say thank you properly - in person, in writing or by email.
There's lots to explore on this site,
so let's start by asking you a simple question...
What would you like to do today?
Here's a sneak preview of what you can do here:
These Are Just A Few Of The Thank You Note Examples You'll Find On This Site... ...
You'll soon learn that etiquette is not scary with my easy Do's and Don'ts here to help you.
Forty Years of Thank You Notes So Far
And Counting ...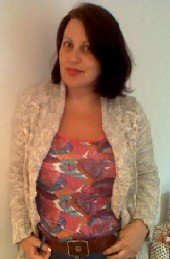 I'm Coralie. I thank you for visiting my website!
I add new pages most days including new thank you note examples, so please do come back!
Or, why not get Thank You Notes Direct To You!
Don't miss a thing! There are 4 easy ways to make Thank-You-Note-Examples.com visit you!
1)

Thank You Sentiments This free newsletter is delivered monthly, straight to your INBOX. It covers all new pages since the last issue. Sign up here...
2)

Keep up-to-date with all new Thank-You-Note-Examples.com pages, the moment they go up (special postings, too). Get Thank You Notes Blog notices at your favorite RSS feed reader including Google Reader, My Yahoo!, etc. (What's an RSS feed?)
3)

We tweet, too! Short, sweet and fun, Twitter is a two-way street. Reach me there directly with any questions or comments about Thank You Notes that you may have. Click here and then click the Follow button over there.
4)

Go to Thank-You-Note-Exmples.com's Facebook page and click the Like button. Or simply click the Like button (top or bottom of left column of this page). Fun tidbits of information, contests, coupons and the like.
Click to leave a comment about this site
Share your knowledge, thoughts, tips or stories about thank you notes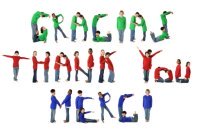 Thank you for visiting!
You can also make
your own page here
and if you have a website - you can get a link back to your site too. (
Note - your page must be relevant to the topic of thank you notes and must be original, quality content to be accepted
)
Mèrcie bein des fais (that's how we say 'thank you' in Jèrriais - the traditional language of my little island)
Explore Thank You Note Examples
Custom Search
Stuck for where to start?
Some visitors know exactly what they are looking for and use the navigation links on the left of this page to find the information they need.
The most popular 'starter' page is the thank you letter template ... a great guide to structuring your thank you letter correctly.
Thanks again for visiting ... hope to see you again soon!