Home Page &gt Teacher Appreciation Week &gt Teacher Appreciation Ideas
Teacher Appreciation Ideas
Are you looking for teacher appreciation ideas because you're involved with your school's PTA and want to plan activities for Teacher Appreciation Week? Or do you need ideas for an individual way to show appreciation to a special teacher?
Planning Your Events for Teacher Appreciation Week
If you're planning events to make teacher appreciation week special, here are some ideas to get your creative juices flowing: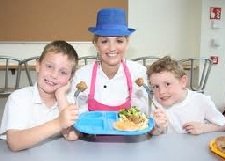 Consider helping out at lunchtime
Many teachers are kept busy at lunchtimes with school lunch supervision duties.
One small way to make a big difference is to volunteer to help with supervision duties during your child's lunch time. This gives staff a much appreciated duty free lunch time!
Busy working parents can get involved too ... especially if your school has a breakfast club. Consider asking parents to help out with breakfast club set up, just by arriving 30 minutes early. Or to bring along some healthy breakfast items like fruit or muffins, for all of the children to enjoy.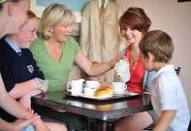 Show appreciation to your teacher
with a cup of tea or coffee
Consider how your PTA can help by providing teas and coffees to the staff.
It's sure to make breakfast or lunch time a little bit special for the teachers!
And they are sure to appreciate being treated!
Teacher Appreciation Awards
People love to be recognised for doing a great job. Consider suggesting that your PTA help with a school assembly during Teacher Appreciation Week ... and make it into a surprise 'Teacher Appreciation Awards Ceremony'. Your head teacher is sure to be happy with this idea!
Every teacher can get an award and you can be very creative with the categories! Here are a few ideas to get you started: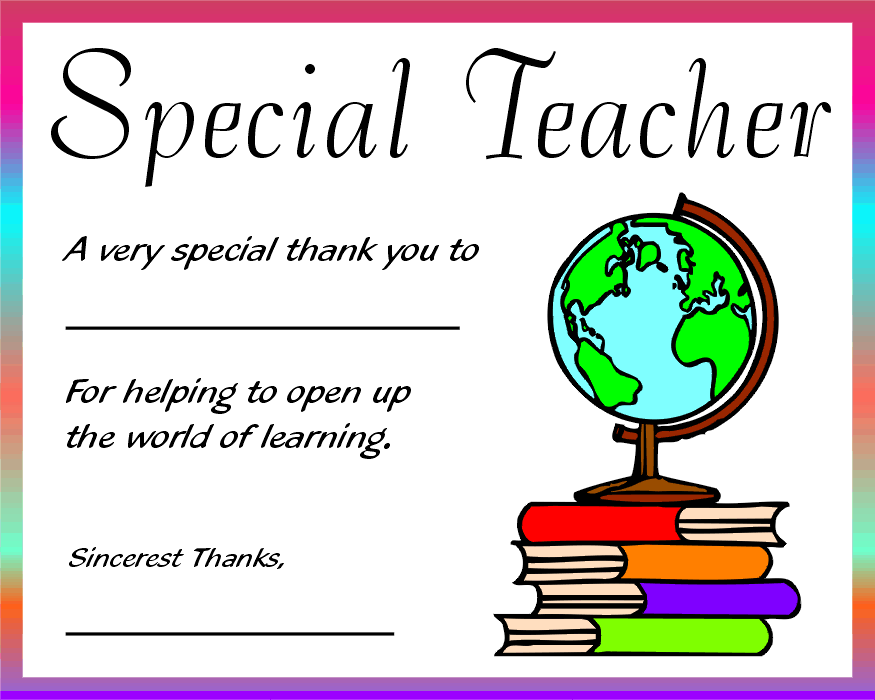 CopyRight PrintActivities.com
Teacher with the biggest smile


Teacher with the best laugh


Best story teller / story reader


Best ever head teacher


Funniest teacher


Most inspiring teacher
It's easy and inexpensive to create an award certificate for each teacher. You'll find ideas and free printables to help you create teacher appreciation certificates for each teacher at PrintActivities.com
Teacher Appreciation Ideas for Individuals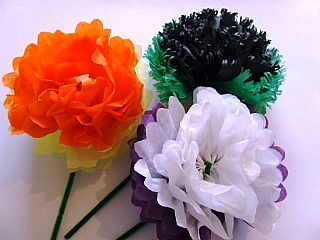 Learn how to make paper flowers
Flowers often help make people feel good. Here are two ways to make a floral teacher appreciation gift extra special.
Present your teacher with a hand tied posy of flowers from your garden


Help your child to make one or more paper flowers. Teachers LOVE to receive hand made gifts!
I found easy instructions for kids to make paper flowers here at CraftyBugs.
Teacher appreciation week is simply your best opportunity to show your teacher your gratitude!
Share Your Teacher Appreciation Ideas!
Do you have a great idea for Teacher Appreciation Week? Share it here!

Did you organise something special through your PTA?


Maybe you made something special?


Or did you help to create a new tradition for your school?
Visitors to this site love to read about ideas they can use ... so please take a moment to share your ideas here!
Read What Other Visitors Have Said
Click below to see contributions from other visitors to this page...

Our teacher appreciation ideas

This year for teacher appreciation week, we planned different activities for each day. On Monday we started the week serving the teachers an early …