Home &gt Thank You Boss
How To Say Thank You Boss
Are you stuck for ways to say Thank You Boss that are appropriate to your workplace? You don't need to wait for bosses day to show your appreciation! You'll find 16 great reasons to thank your boss right here.
I hope the thank you note examples here will inspire you to create a professional, pleasant and sincere thank you note that will both delight and impress your boss.
So, what office etiquette do you need to be thinking about when you're writing a thank you note to your boss, to make sure you don't embarrass yourself and create totally the wrong impression?
Who Will Receive Your Thank You Note?
An immediate line manager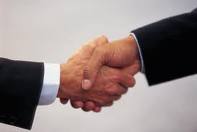 As you probably deal with this person on a regular basis, you might already know the most appropriate tone for your thank you note.
If you have any lingering doubts, it's always worth sounding out a trusted colleague or asking your manager's personal assistant for advice before sending your note.
A More Senior Manager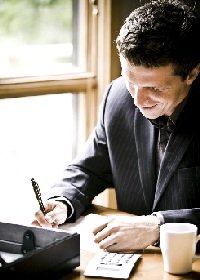 If the person you are writing to is more senior than your own line manager, here are a few simple do's and don'ts:
DO tell your line manager that you are sending a note (especially if the recipient is your manager's boss!)


DO share a copy of the note with your line manager ... this simply courtesy shows you are a truly open team


DO be concise ... your boss is busy and will appreciate your thank you note all the more if it is brief and to the point.


DO spellcheck!!!


DON'T assume the senior manager knows who you are, if you don't normally interact with them and /or you work for a large organisation.


DON'T be over familiar and address the 'big boss' by his / her given name, if this is not your company practice
Sample Thank You Notes for Your Boss
Thank You Note For Compassionate Leave
Dear George
Thank you so much for your kindness and understanding since Mum passed away.

In particular, I wanted to acknowledge and say thank you for the compassionate leave you approved for me, during what has been a terribly traumatic period for me and my family.

With deep gratitude
More Articles and Thank You Boss Wording Ideas
Sample thank you letters for promotion.
How to write a thank you letter for promotion. Free sample thank you letters for you to use after a promotion.
Sample thank you for the bonus letters.
A note to say thank you for the bonus is always appreciated. Sample thank you note wording to use to express your gratitude whenever you receive a bonus.
Thank you boss.
A note to say thank you boss is often overlooked but always appreciated. Here's how to send a professional, pleasant and sincere thank you note to your boss, whatever the occasion.
16 Reasons to Send a Workplace Thank You