Home &gt Ways to Say Thank You
Ways to Say Thank You
There are so many ways to say thank you and yet people often find it hard to find just the right words to express exactly how they feel! They want to express gratitude sincerely, but struggle to know the right things to say or do.
Thank You is Such a Powerful and Meaningful Expression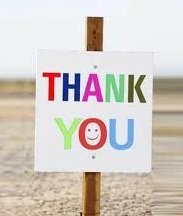 Saying a simple thank you can make life so much more pleasant for all.
I make every effort to say "thank you" whenever someone helps me, however small the act of kindness. I believe it's important to say "thank you" to show others that I care.
It's also considered good manners to say thank you whenever someone has helped you or shown you a kindness, and many people find it rude when someone does not care enough to say express their appreciation properly.
Thank You Occasions
There are lots of times when we can say thank you, here a just a few ideas to get you started: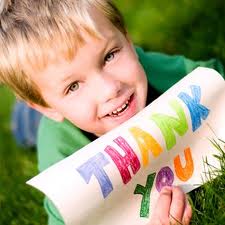 Sometimes you need to say thank you in the workplace ... and it can be tough to find just the right words. Here's where you'll find help to say thank you boss or express your appeciation for a promotion or for a bonus.
Sometimes, the lyrics of thank you songs or thank you quotes can be a great inspiration for your own notes of thanks.
Sometimes, it's a blessing to have the chance to reflect and spend a few moments offering up thanks to God. You'll find lots of ways to say thank you God for everything here.
The best way to find help with ways to say thank you for other occasions is to use the links to the left of this page.

Can't find the help you need? The quickest way to get answers is to post your thank you question here for lots of help and suggestions from other site visitots.
My Personal Thank Yous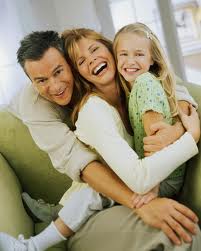 I am so thankful for all of the wonderful blessings that I enjoy.
My family and friends are always there for me whenever I need them. They are my rocks ... I trust them implicitly. If I am in trouble or don't feel well, they are always right there to help me feel better or cheer me up. They have helped me to become the person I am today. I love them for this and thank them profoundly for "just being there".
Saying "thank you" is just one way of showing that I care and I am grateful for kindnesses shown to me.
Sending thank you notes is something else I believe in strongly ... and you'll find lots of help and ideas for your own thank you notes here in this site. Use the links in the left hand side of this page to find the help that you need today.
Thank you for visiting!
Go Back From Ways to Say Thank You To Thank You Note Examples Homepage