Home &gt Birthday Thank You &gt Birthday Party Thank You Card
Birthday Party Thank You Card Ideas
Sending a birthday party thank you card makes a big impression after you've enjoyed a birthday party ... and it's never too early to teach children the habit of sending out their own thank you cards.
It's never too late to start sending thank you cards if you've never done it before!
I know lots of people who think that writing thank you notes after a birthday party is a chore and that no one reads or keeps thank you cards anyway!
Well ... regardless of what the recipient does with your thank you card once you've sent it, it's simple good manners to say thank you to people who join you to celebrate your birthday ... perhaps bringing a gift for you.
Sample Wording for your Birthday Party Thanks
The ideas on this page are here to inspire you to put on paper what you feel inside.
So please copy any of these free examples to help you express your gratitude ... in your own way!
Suggested Birthday Party Thank You (Adult)
Dearest Claire
Thank you so much for helping Gordon to organise my surprise birthday party and for managing to keep it a secret.
It was a fantastic surprise and I loved every minute. It was great to catch up with so many friends.
You're such a good friend - I would be lost without your friendship.
Lots of love from ...
Suggested Birthday Party Thank You (Child)
Dear George
Thank you for coming to my birthday party and thank you too for the Lego fire engine. It's just what I hoped for and I really like playing with it.
Love from, ...
Suggested Birthday Party Thank You (Baby)
Dear Sara
Thank you so much for joining us to celebrate Amy's first birthday and for the generous gift of a beautiful winter coat. We have been out to the park today and several people commented on what a lovely coat Amy was wearing!
Thank you again for being such a great friend!
With love, ...
Birthday Card Thank You Card Options
There are basically two options to choose from, when considering the cards you want to send: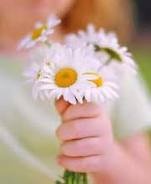 If you have time, handmade thank you cards make a great impression.


You can buy inexpensive birthday party thank you cards at any quality stationers, or you can shop online for a wider selection of card / note styles.
I've fallen in love with PlanetCards.co.uk because they have a great range of card to suit all occasions, with fresh new designs, their delivery service is quick and efficient and they offer a 100% moneyback guarantee!
Related Articles