Home &gt Birthday Thank You Note &gt Birthday Thank You Wording
Birthday Thank You Wording
Find the perfect words for your birthday thank you
Are you struggling to find inspiring birthday thank you wording? Are you bored of trotting out the same tired old sentiments year after year?
Of course you want to express your appreciation and gratitude for every birthday gift you receive, but finding just the right words can be a chore . Sometimes we all like a little help!
Lots of people find it hard to convert their feelings into thank you note wording that they're happy to send out in the mail! Not too bland, not too mushy ....
Well, now that you're here, you don't need to be stuck for words any longer ... there's a whole selection of thank you note examples to choose from!
Sample Thank You Wording
The ideas on this page are here to inspire you to put on paper what you feel inside.
Please do feel free to copy any of these free thank you note examples to help you express your gratitude ... in your own way!
Birthday Thank You Note Example for a Favourite Relative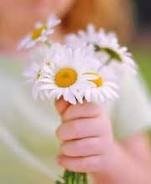 Easy birthday thank you ideas
Dear Aunty Jo
Thank for making the long trip to help me celebrate my birthday. You know you've always been my favourite Aunty, and it made my day extra-special to have you join us.
The pashmina is gorgeous and soft - how clever of you to know exactly what I really wanted! And in just the right shade too!
Thank you for everything you do for me.
As always, much love ...
Sample Birthday Thank you to a Friend
Dearest Claire
Thank you so much for helping Gordon to organise my surprise birthday party and for managing to keep it a secret.
It was a fantastic surprise and I loved every minute. It was great to catch up with so many friends.
You're such a good friend - I would be lost without your friendship.
Lots of love from ...
Sample Birthday Thank you to Neighbours
Dear Lisa and Mike
Thank you for popping round on Sunday evening to help me celebrate my birthday. It was lovely to get to know you a bit better. And thank you too for the lovely flowers which cheer me up every time I walk past them.
Once again, thank you for your kindness.
Cordially, ...
Sample Birthday Thank you to a Colleague
Dear Sara
A little note to say a big thank you for the lovely flowers you presented me with to mark my 50th birthday. I was truly touched by your kindness
The flowers now have pride of place in my living room.
Thank you again for being such a great colleague.
Cordially, ...
Sample Kid's Birthday Thank You Wording
Dear Grandad and Grandma
Thank you for the fantastic globe you sent me for my birthday. I am having lots of fun looking at all the places I have been to.
Lots of love from ...