Home &gt Work At Home Idea

Need a Work at Home Idea?
Do You Have a Dream
to Start Your Own Home Business?
Are you looking for the best work at home idea to help you start your own home business? Times are tough right now and you're in good company, as lots of people are seriously looking for ways to supplement their income, or to take the first steps towards working from home.
More than ever today, people just like you want to feel that they are in charge of their own future!
With a rocky global economy and ongoing worries about job security, it's no wonder that the idea of working at home, building a home business is so attractive.
For some it's all about seeking financial freedom and security, for others extra time with family is a priority and many are looking to escape the tedium and commutes of more traditional work.
So, how hard is it to start a home business?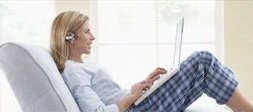 The internet has become the information resource of choice for millions of people around the world ... and most of those people are searching for one thing! Information!
You can take advantage of this market need, by taking an idea, passion, hobby or specialist knowledge and turning your knowledge into a profitable online home business of your own.
And you can do this part-time or full-time ... starting today! All you need is your knowledge and lots of motivation!
It's not just a pipedream or empty promise ... I've done it myself.
Many thousands of visitors flock to my income-generating websites every month in search of the information that I have published.
I'm not going to tell you you'll get rich overnight or that it's easy to do ... but if you're ready to work hard and invest time now, you CAN start your own home business and work at home , even if it's very part-time to begin with.
Please, be wary of "Get Rich Quick" Offers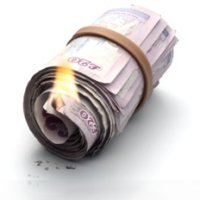 There are plenty of companies and individuals online who want to make money out of you.
Look out for the sharks!
You've probably seen their ads ... the ones that make big claims about the riches you could earn and the lifestyle you could enjoy, if you simply sign up to their latest, greatest work at home idea.
Desperate for extra money in a hurry?
Please don't fall for the online conmen and their outrageous claims about how easy it is to start your own home business.. A web business takes time and lots of work before it will start generating an income for you.

If you're short of money right now, I recommend looking for (extra) paid work ... don't think of it as a dead-end job. It's just something you need to do now, in order to secure your future.
They're the ones showing the flashy cars, big houses and luxury holidays you could enjoy ...
My wise old Grandad gave me two very sound pieces of advice which have served me well in life:
"if it seems to be too good to be true, it probably is!", and


"a fool and his money are easily parted".
Grandad also said
"it's called a work at home business because you do actually need to work at it!"
Bottom line? Getting rich quick is not a valid work at home idea ... it's a pipe dream.
You have to work to achieve success, whether offline or online, whether you work for yourself or for someone else. Ask any entrepreneur or business person!
How About Starting an Online Business?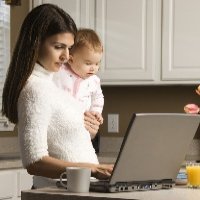 I work at home on my online business ... you can read my story here.
I started building websites like this one – writing about topics I am passionate about, with the help of a company called Sitesell and their SBI! product.
You can learn more about SBI! and how it could help you to start your own home business online by taking the video "tour" below.
No tool will work for everyone, but SBI! has been the best choice for me and thousands like me ready to start working at home. If you're looking for a way out of the corporate rat race, I highly recommend SBI!
Best of luck to you if you decide to start your own home based business! I know you can do it...
If you want to ask me any questions to help you decide whether SBI! is the best work at home idea for you ... here's how you can contact me.