Home &gt Thank You Gift Baskets &gt Thank You Gift Basket Idea
Need A Thank You Gift Basket Idea?
If you need a thank you gift basket idea, but don't have pots of cash to spend on a readymade gourmet gift basket, don't worry ... it's easy to create a stylish gift basket of your own!
Some of the nicest and most memorable gifts I have ever received have been inexpensive ... lovingly made for me by someone who cares about me.

It's a heart-warming compliment to receive a hand made gift basket ... and it's easy to send them too with a little know-how!
Which Thank You Gift Basket Idea is Your Favourite?
I don't know anyone who doesn't appreciate home produce, so here are a few ideas for how you can turn your culinary skills into superb gourmet gifts:
Luscious chocolate strawberries

Luscious strawberries half-dipped in a selection of white, milk and dark chocolates are always a winner!

They are a sweet treat that's fiddly to make ... so they make a fabulous thank you gift idea for a busy dinner hostess.


Home made jams and jellies or home produced honey in jars with a pretty hand written label and a homely fabric circle to decorate the lid are a welcome store cupboard treasure.



Delicious home-baked cookies

Home baked goodies are always a success! I like to bake a selection of cookies and muffins, arranging them on a simple, inexpensive rattan tray. I've also used pretty plates that I have picked up for pennies at rummage sales!

A great idea for kids to make ... perfect for Mother's Day or as a treat for grandparents!


If you're a keen maker of wine or beer, consider sending a couple of bottles of your latest 'vintage' ... a lovely idea for a neighbour that you are fond of


Last, but not least, if you have green fingers and your garden is bursting with tasty treats, why not make up a basket with a selection of your freshest home grown, organic goodies?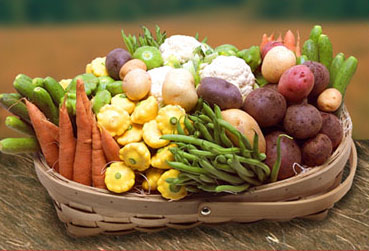 Packaging Your Homemade Gift Basket
I recommend you keep your packaging fresh and simple, as you want your recipient to know that the gift is made and sent with love from you.
You can buy ribbon, tissue paper and straw inexpensively, to dress up your gift and it's fun to use a recycled container / box, which you can simply cover with attractive gift wrap!
It's the thought that counts when sending a thank you gift ... you don't need to spend a small fortune to make a big impression.
Related Articles